Happy women's day guys!
As today is Women's Day,and I am taking part in the Contemporary Conversations this month,I wanted to highlight my favourite leading ladies of contemporary-MC s who've inspired me and to whom I felt a deep connection.
What's so special about these girls is that they don't appeal to us because they're badass,or can kick ass with weapons,wield magic and are powerful enough to rule a whole nation.We love them because they are realistic,we can relate to them,and the way they handle real life situations and problems inspire us a lot.
From:The Distance Between Us by Kasie West
Caymen is cynical,sarcastic and has the best sense of humour I've ever seen.She is the type of person I'll easily befriend in real life,as I love these type of characters.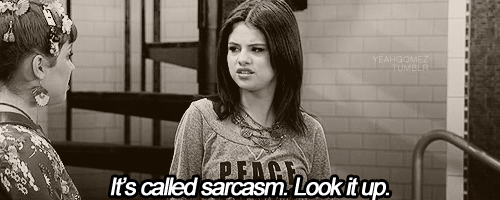 I can totally imagine her saying something like this with this exact expression:)
From:The DUFF by Kody Keplinger
A cynic again:)It's no secret that I love The DUFF.I also adore the MC,Bianca.
She is sassy,snarky,strong and not afraid to face her problems.Plus,I could really relate to her with the whole insecurity concept,and I love the way she deals with it.
From:Crash Into You and Take Me On by Katie McGarry
Technically,Abby is not a heroine,but still,this girl has an important part in this series,that she starts to feel like one.
Anyway,this girl is tough,like Michelle Rodriguez tough.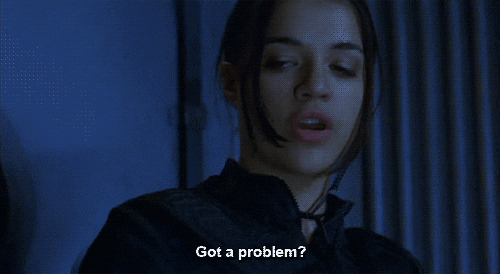 She comes from the 'wrong side of the tracks',and she has associations with car racers and dealers.
Sounds badass,right?
But I could also sense a vulnerability inside her,and I am eagerly waiting to read her own book.
From:The Fault in our Stars
I was so awed by this girl,who was still so strong and acted as normal as she can even though she was a cancer victim.I loved how she dealt with her disease.I personally think that she-along with Gus-inspired quite a lot of people,and I was so happy that Shailene Woodley could portray her perfectly,especially since I wasn't quite happy with her acting in Divergent.
From:Kiss and Angel by Susan Elizabeth Philips
You guys are probably wondering who this girl is.Well,let me introduce you to Daisy-a simple,sweet girl who wears her heart on her sleeve,and loves people more than they deserve to be loved.She's such a beautiful character inside and out,and I think you all should give her book a try-it's a wonderful story about pride and love.
From:Easy by Tammara Webber
Jacqueline is a strong,independent girl who learns to stand up for what's right.She has amazing character growth throughout the book,as she changes from a vulnerable girl who almost gets raped,and afraid to tell it loud,to a brave girl who learns to defend herself and puts the guy who assaulted her to jail.Her change was admirable,and she's a great inspiration to anyone who's afraid to tell the bad things that happened to them to the world.
From:Lock and Key by Sarah Dessen
How can this list be complete without a Dessen heroine?Ruby is-ironically-one of the most hated Dessen heroines,but I can't help but love her.She acts like a spoiled brat in the beginning of the book,as she neglects every good thing that happens to her,and act pretty ungrateful towards her sister and brother in law,who takes care of her after her mother abandoned Ruby.
But through the course of the book,Ruby goes through remarkable change,and in the end,you can't help but admire the girl she'd become.
She learns a lot of life lessons,and along with her,we learn them too,and I think she just grew on me,despite being a little impossible all the time.
I know it sounds a bit weird:)
From:Teen Idol by Meg Cabot
This is one of the first YA books I've read,and I was quite awed by how much the MC was like me.She was the problem solver,the one who is friends with everyone and the girl whom every boy thinks as a great friend.Long story short,Jen is kinda like my fictional alter ego.
From:Rules of Attraction by Simone Elkeles
This girl isn't afraid to get her hands dirty by working on cars,she has a gay best friend and wears vintage to prom with style.She was such a down to earth girl,and I think she and I'll be great friends if she existed in real life.
Who are your favourite contemporary heroines?