I am not going to lie-this list was hard to make.Somehow I narrowed it down to ten.
1.Richelle Mead
I practically worshipped Richelle Mead in my early teen years.I discovered Vampire Academy when I was 13-a time when I was quite fascinated with vampires.Plus,VA was so action paced and awesome for my preteen self,so much that I was totally awed by the world and characters.
I renewed my love for Mead,when I took up Bloodlines last year.Despite the fact that the last two books let me down,I love the series,especially since it gave me my OTP-Adrian and Sydney!
2.J.K.Rowling
How can this be complete without the queen herself?As a huge potterhead,I practically grew up with Harry Potter.Rowling changed and molded my life in many ways,and I'll be eternally grateful for her for that.The proof for my love for her and HP is the fact that the last page of my copy of Deathly Hallows is drenched with my tears because I couldn't digest the fact that there would be no more books in the series.
3.Sarah Dessen
No one can write a better coming of age book than Sarah Dessen.With her trademark concepts of family,friendships,self realization,romance and quite a lot of quotes to stick up on my bedroom wall,she brings out beautiful and inspiring coming of age tales about teens with baggage.Her realistic portrayal of teens and their problems make her one of the best in the genre.
4.Meg Cabot
Another obsession of my pre teen years.Meg Cabot introduced me to YA.Her quirky characters,realistic humour and awesome writing style make her books great and quick reads.She also broke the whole "books with pink covers are cheesy and immature" stereotype.Because though her book covers are pink,her stories are deeper in meaning and concept.
5.L.J.Smith
Talking about her actually makes me sad.She used to be a successful author with great series which were adapted into TV shows when I started to read her books.Though Vampire Diaries is her most famous,my personal favourite is Night World series,which feature interconnected short stories happening in the same fictional universe.
But now,sadly,she has practically become a nobody.The main reason why is because she sucked in her PR skills,and didn't know how to behave with fans,to the point where her series are being ghostwritten,and she practically lost the right to her own creation.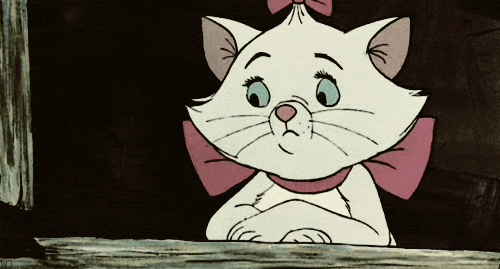 6.Sophie Kinsella
She is actually my guilty pleasure author.I don't normally go for chick lit-but I really can't resist this woman's books.Whenever I need a light read or a stress relief,she is my go to author!Her books are hilarious,with quirky heroines,interesting story lines and lots of chaos.My favourite book by her is Undomestic Goddess,and her shopaholic series is a fan favourite.

7.Julia Quinn
Another guilty pleasure!I love historical fiction,and Julia Quinn masters the art of writing regency romances.What's really unique about her regency romances is that they're hilarious.Her heroines aren't the stereotypical classic heroine of the regency period,but rather,unconventional and rebellious spirits who are too awesome to be called ladies:)
8.Colleen Hoover
Colleen Hoover's love stories are beautiful.They are heartbreaking,emotional and her characters will always stay in your heart even after you've finished their story.
Plus her writing style is gorgeous.Especially in Slammed-my favourite book of hers-where she introduced me to Slam Poetry,which is now a passion of mine.
9.Kody Keplinger
Kody Keplinger creates the best heroines.Her girls are cynical,sarcastic and awesome.
Plus she has a way of portraying teenagers perfectly,maybe because she was a teenager herself when she started to write.Her books are relatable,and it's always easy to connect to a Kody Keplinger novel,especially The DUFF,which is a beautiful book that deals with insecurity.
10.Sarah J.Mass
I suspect that she made a lot of lists today:)Sarah J.Mass is a fangirls' favourite,and for good reason.Her books are mindblowing,they'll drown you in feels and the awesomeness.Plus she gave the ultimate ideal heroine Celaena Sardothien and my other OTP -Chaol and Celaena.
Long story short,she's awesome.
And since I like to cheat,here are a few honorable mentions.
Who made your list today?
Feel free to leave a comment!