Saying that my May was eventful will be huge understatement:)
A lot happened in this month, in the blog,my life and let's wrap it all up and admit the unbelievable truth that we're entering the sixth month of the year!
What I Read
Scarlet by A.C.Gaughen
Graceling by Kristin Cashore
Vicious by V.E.Schwab
Nowhere But Here by Katie McGarry
A Kingdom of Dreams by Judith McNaught
Laird of the Mist by Paula Quinn
Never Seduce a Scot by Maya Banks
Born in Sin by Kinley McGregor
Lord of Desire by Paula Quinn
Firelight by Kristin Callihan
Witch Hunter by Virginia Boecker
What I Posted
Reviews
Discussion posts
A Little Bit of Everything
Others
Jess posted a beautiful and insightful post on
being free in her speech
Bookish and Blogging Community News
1. I myself had some important blogging announcements this month.
First of all, I got a new design,thanks to the lovely
Hazel
, which I am completely in love with and celebrated it with a giveaway!
Which reminds me that it's time to announce the winner!
drumroll......
a Rafflecopter giveaway
In the same post, I made another couple of announcements,
check it out!
Then, recently, I finally admitted to myself that I need a co blogger. If you're interested,
check this post out!
2.
Aimee
is going to organize blog tours for free!
Here's her
announcement
3.
Cait
celebrated her fourth blogoversary with a
fabulous giveaway
and by
answering some questions.
4.
#RandomYAParty
!
Faye
and I randomly decided to have a twitter party one fine day and it was a blast! We may do it again today, so stay tuned by 8.30 A.M. EST.
5. So many good releases this month! ACOTAR was probably the most buzzed around book of the month, along with Wrath and the Dawn , Ember in the Ashes etc. I myself only read one May release - Nowhere But Here- and before anyone does, I CALL DIBS ON RAZOR!
6. BEA 15. Though all I could do was sit at home and wallow in self pity with a tub of ice cream, it was still amazing to see everyone having a blast!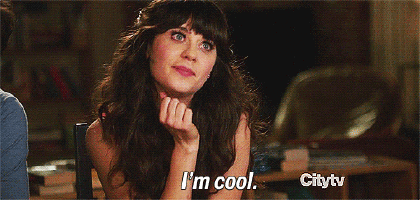 7.We book bloggers had a love fest in twitter! It was totally random, and inspired by a few tweets, everyone started to shower love for their favourite bloggers, and it was really heart touching to watch it! *sniffles*
8.Nova started an awesome project called "
You are appreciated
"!
Tweets of the Month
Of all the things to learn from The Book Thief, this is what Cait learned:)
You can learn SO MUCH from books. For instance, I learn how to swear in German thanks to

#TheBookThief

.
The woes of an International book lover
That moment when you're about to pay for something online, only to see a $30 shipping fee and you're like NOPE. NOPE NOPE. FUCK YA. BYE.

— Faye (@kawaiileena) May 7, 2015
Maggie Stiefvater shares some words of wisdom
I'm gonna tell aspiring writers the same thing I told him: Good writing is good planning. Sleep on it, and it'll be stronger in the morning.

— Maggie Stiefvater (@mstiefvater) May 24, 2015
We have managed to make Sarah J.Mass cry!
ACOTAR debuted at #2 on the NYT Bestseller list. I'm a sobbing MESS. Thank you, thank you, THANK YOU to the readers who made this possible.

— Sarah J. Maas (@SJMaas) May 13, 2015
Personally, my May!
1. School started! I actually wanted to write a post about my first days of Advanced Levels, but I never got the chance to.
I was actually a bit nervous about school because I will be joining a new class and going to get a new bunch of classmates. But fortunately, my new classmates are awesome! Well, not all, obviously, but I managed to make a lot of friends, especially a girl who was a hard core fan of Game of Thrones!;)
Other than academics, I also rejoined my school debate club - which is a huge passion of mine!
Overall, school's been awesome, but exhausting:)
2.My room is being renovated! Right now, everything's a mess:), but I am getting new furniture- new bookshelves!- and am going to pull off all the posters of my pre teen years obsessions *shudders* and put up new ones!
3. I am pretty happy with my blog stats! May has been a generous month when it comes to pageviews:), and by the end of the fifth month of blogging, my blog has almost 14,000 site visitors!
Yay!
So there you go, that was my May!
How did your month go?