Title:Scarlet
Author:
A.C.Gaughen
Release Date:
February 14th 2012
Publisher:
Walker Children
Synopsis:
Many readers know the tale of Robin Hood, but they will be swept away by this new version full of action, secrets, and romance.

Posing as one of Robin Hood's thieves to avoid the wrath of the evil Thief Taker Lord Gisbourne, Scarlet has kept her identity secret from all of Nottinghamshire. Only the Hood and his band know the truth: the agile thief posing as a whip of a boy is actually a fearless young woman with a secret past. Helping the people of Nottingham outwit the corrupt Sheriff of Nottingham could cost Scarlet her life as Gisbourne closes in.

It's only her fierce loyalty to Robin—whose quick smiles and sharp temper have the rare power to unsettle her—that keeps Scarlet going and makes this fight worth dying for.
When I first heard about this book,truth to be told I wasn't actually so thrilled to read it.The fact that it was a Robin Hood retelling wasn't appealing because what more is there to tell about the story?There are so many renditions of the classic tale of the rebel hero-movies,tv series,disney film-so I didn't pay much attention to it.
But then,I accidentally learned that this book contains a gender swap,with Will Scarlet portrayed as a girl disguised as a boy,and I was hooked.
Scarlet is a lady thief.A band mate of Robin Hood's Merry Men.She is disguised as a boy and apart from a few selective people,no one knows her secret.And even those who know that she's a girl,doesn't know the secrets she hides from them.And in this story we see how those secrets are revealed along with a lot of lies,deceit,theft,action and romance.
I loved the whole concept of Will Scarlet being a girl in disguise. I've always thought that gender swaps in classic stories and retellings are cool,and if you like them,you should give this one a try. (And Cait,if you're reading this,I said that mainly for you!Plus this book is apparently a favourite of Sarah J.Mass.Is that convincing enough?:))
Also I also loved how Gaughen has handled the classic tale.Her story was so faithful to the ageless tale of the heroic thief.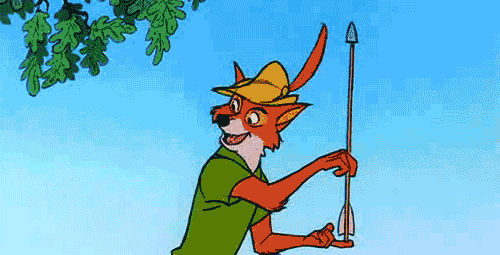 Scarlet was a wonderful heroine.She was fierce and I've always admired a girl who can handle her daggers.She was funny enough and I also loved how we could see a lot of moments where she openly showed her vulnerability.It made her character realistic.
Rob was a sweet and adorable lead.He was protective,yet he gave way to Scarlet to show her own strength.He was also portrayed as a strong and well loved leader-both to the band and the village,and I really admired his dedication to the people.
The romance was a will-they-won't-they type of love.It's so obvious that both of them have feelings for each other,but it was just their damn pride and miscommunication that kept them apart for so long.It was so frustrating when Scarlet mistook something Rob tells about her,or when Rob misinterprets Scarlet's actions and came to their own conclusions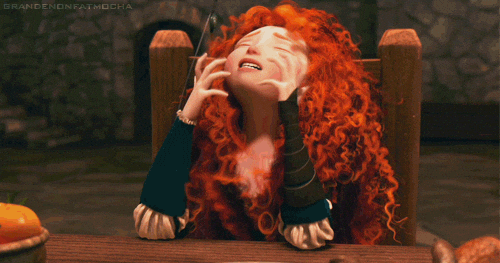 But despite that,I liked the romance.The bond between these two was so strong and sweet.They're both protective of each other and ready to sacrifice their own life for the other.
But there was one single thing that bothered me about this book.It's the lack of back stories.Scarlet is shown as a terrific fighter,but who taught her?How did she learn to use daggers?And then there's the villain.What's his story?What's his actual motive?
I thought that the back stories of both Scarlet and the villain was not developed enough.Since the story is action paced and moves quickly,it doesn't matter much,but still I would've loved to see more.
Overall,this book is perfect for readers who love faithful renditions of classic and fairy tales,ya historical fiction and a fierce heroine.And of course,gender swaps!It's a fantastic story and a wonderful retelling and I can't wait to read the sequels!