Hey guys!
So all of you must have realized by now that I love tags. Given by the fact that I adore doing them even if I am not actually tagged for one!:)
But despite my love for them, I've never tried creating a tag myself! But today, while I was talking about Pixar movies in twitter during a chat, I got struck with an idea!
I should do a Pixar Book Tag!
I immediately started developing it, so ladies, let me present to you The Pixar Book Tag, created by the genius mind of yours truly!
Let's get to the questions, shall we?:)
I have a huge soft spot for all Pixar movies, but my favourite would be Finding Nemo. It's a childhood favourite of mine, and I still get pretty emotional while watching it. I adored the characters - especially Dory- and "Just Keep Swimming" is one of my favourite motivational quotes ever!
Without a question - Harry Potter. It's amazing how much the series had an impact in my life when I was young, and still do. I'll forever remember the series and characters fondly, as they're an important part of my childhood.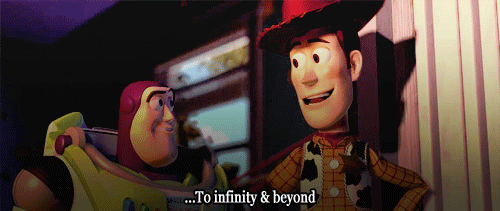 Half Blood by Jennifer L.Armentrout. The book's characters, story concept, plot lines and sometimes even particular scenes were too similar to Vampire Academy. Thankfully, Armentrout ended up being creative and original with the rest of the books in the series, but Half Blood's similarity to VA was quite striking for me to accept the book as an original creation.
I think my pick for this would be Warner from Shatter Me though he stopped being the villain of the series by the end of the second book. Still, I couldn't hate him from the first book itself. There was some kind of vulnerability in him and I could sense a hidden desire for affection, which raised my hopes for his character, which were cemented with the novella, Destroy Me.
Emily and Eli's relationship from Nowhere But Here by Katie McGarry. Emily has always believed that her father- Eli- has abandoned her and her mother, but later learns that there's a long story behind their estrangement. Their gradual, slow and hesitant bonding is beautiful and sweet and it was heart touching to read.
I also loved Emily's relationship with her step father in the book as well. It was also a sweet and wonderful bond, regardless of the fact that they are not even biologically related!
Addison's power from Pivot Point! I think it would be quite cool if you can know the consequences of your decisions before you took them, especially because I am a specialist in making horrible decisions:)
The Edge of Never by J.A.Redmerski. I am a huge fan of books which involve road trips, and this book is one of the best! Caymen and Andrew are practically strangers when they start their road trip, but by the end of it, they become the most important person in each other's life. The book is one hell of a ride ( don't mind the pun:)) with a wonderful travel experience, deep emotional romance and a heartbreaking ending.
Mitch from Vicious! He is a techno savvy, prison breaker, giant of a man who helps Victor with his evil missions and adores chocolate milk. He's adorable. Enough said!:)
My favourite sci fi / dystopia book would be The Host! I read the book ages ago, even before I knew the meaning of the genre, but that book will always be special to me, as I was quite fascinated with the concept, the characters, and most of all, the beautiful and heart touching love story between Ian and Wanda.
Kiss an Angel by Susan Elizabeth Philips. It's an underrated, adult romance novel, but I'll recommend it to anyone who appreciates a beautiful and touching love story. The whole story is about pride. And how love can have an influence on one's pride. It's beautiful and the book broke my heart to pieces, yet I loved it a lot!
Katsa from Graceling. I often think that she's actually pretty underrated, because she isn't as popular as she's amazing. First of all, she has a fantastic power, second, she fights like a pro and third, she's a total feminist. What else do I need from a heroine?:)
Bloodlines series by Richelle Mead. This series invoked all kind of feels from me, happiness, sorrow, heartbreak, full on fangirling, tears, angst and by the end of the series, even disappointment.