Highland romance novels are my guilty pleasures.I often hesitate to openly admit that I love this genre but I thought I should not anymore because, why be ashamed of something that I love? So I decided to go on with to write a batch of mini reviews for my favourite highland romances:)
I know that you guys might be a bit appalled by the cover of these books, I don't blame you, I was horrified:) But truth to be told, these stories are beautiful and amazing. They are set in the beautiful landscape of Scotland, full of emotional and intense love stories, strong political background and wonderful characters with a lot of depth, and these are my favourites of this genre, so far.
P.S - I didn't include the covers of the books, because as much as I love the stories, I am still horrified by the covers:)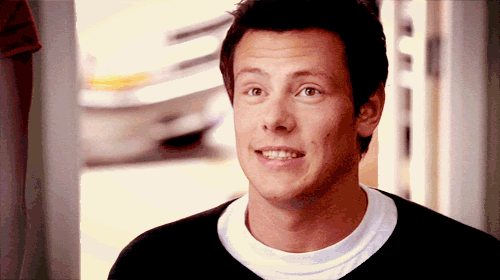 The McCabe Brothers Trilogy by Maya Banks
#1: In Bed with a Highlander
This is a start of an amazing series. In this book, we meet the clan of McCabes - and their laird Ewan - who is looking for revenge from a man called Duncan Cameron who is his sworn enemy. Meanwhile, he accidentally comes across Mairin - a woman who holds the key to the war, and marries her as a war strategy only to slowly fall in love with her.
Mairin is such an innocent and naive character and I found her really endearing and cute. She instantly bonds with everyone, and her relationship with Ewan's son Crispen was the most beautiful. Ewan in return, was a caring yet, tough warrior, fiercely protective of his family and clan. The romance was wonderful, and the book had so many beautiful relationships, that was continued in the sequels as well.
#2: Seduction of a Highland Lass
Alaric, Ewan's brother is betrothed to Rionna McDonald, a fierce woman from another clan in order to create alliance between the clans. But he falls in love with another woman- Keeley- who nurses him back to health when he's injured during his journey to the McDonald land. Alaric is bound by duty for his clan and family, but yet his love for Keeley is too deep to ignore. This book is the story of a beautiful forbidden love and the battle between a man's duty and heart.
The war intensifies in this book and along with it we have the forbidden love affair of Alaric and Keeley which keeps this book fast paced and intriguing. I loved the intense emotions and angst plus the depth of all the characters in the series which is revealed more in this book.
#3: Never Love a Highlander
Caelen- the youngest McCabe brother - steps up to offer marriage to Rionna McDonald - the woman his brother was supposed to marry before he fell in love with another. A marriage of convenience between two wonderful characters who want the best for both of their clans, this is the story of them gradually falling in love and ending the war together.
This is my favourite book of the series! Rionna is a fierce, defiant girl who can kick ass while having great hair, and Caelen is an equally tough warrior whose heart is hardened by a betrayal from his younger age.Their love story is beautiful and satisfying. Both are too tough to admit their feelings, yet they're equally broken and vulnerable inside enough to find solace in each other. They butt their hard heads often, and it was mesmerizing to see them fall in love.
Never Seduce a Scot by Maya Banks
The Montgomeries and Armstrongs have been in war as long as both the clans can remember. To create peace, the king orders a marriage so that the clans will not be fighting anymore.This causes chaos between both clans, and in reluctance the Montgomery laird Graeme marries the daughter of the Armstrong laird - Eveline.
What makes this story special is that Eveline is deaf. But no one understands this as everyone just think that she's mad. Graeme, though initially hating this arrangement, is unable to hate his sweet, innocent bride, and makes it a point to take care of Eveline though his clan makes her life hell. Their story is beautiful and heartbreaking as Eveline tries so hard to get the acceptance of the Montgomery clan and finally makes the people, along with their laird to fall in love with her, among all hardships with fierce determination.
Sin is a wounded, damaged man who's never had a good childhood because of his mixed heritage and unloving parents. He is brought up with hatred and then was sold to savages finally being saved by the king of England. This makes him a tough,savage assassin of the king and feared by everyone, until the king makes him marry a woman whose kind and gentle heart shatters the ice around his own.
The book is so beautiful. The horrors of Sin's life is unbearable and heartbreaking to read about. How can people be so cruel? My heart broke for the little boy who grew up without love, sold into slavery, was used as an assassin and hated by everyone around him.
So when he finally finds someone who loves him unconditionally, it was so beautiful to read their story. Callie is a gentle and pure soul who has so much love,kindness and compassion inside her and I guarantee that everyone who reads this book will cry when they read about the love of a woman saving the soul of a man who never had any in his life.
Honorary Mention recs : If you're interested, here are a few more great Highland romance recommendations.
Lord of Desire by Paula Quinn
Laird of the Mist by Paula Quinn
A Kingdom of Dreams by Judith McNaught
Highlander most wanted by Maya Banks
The Guardian by Margaret Mallory
Have you read any highland romance novels?
Do you have any recs for me?