Title : Legacy of Kings
Author : Eleanor Herman
Release Date: August 18th 2015
Publisher : Harlequin Teen
Synopsis:
Imagine a time when the gods turn a blind eye to the agony of men, when the last of the hellions roam the plains and evil stirs beyond the edges of the map. A time when cities burn, and in their ashes, empires rise.
Alexander, Macedonia's sixteen-year-old heir, is on the brink of discovering his fated role in conquering the known world but finds himself drawn to newcomer Katerina, who must navigate the dark secrets of court life while hiding her own mission: kill the Queen. But Kat's first love, Jacob, will go to unthinkable lengths to win her, even if it means competing for her heart with Hephaestion, a murderer sheltered by the prince. And far across the sea, Zofia, a Persian princess and Alexander's unmet fiancée, wants to alter her destiny by seeking the famed and deadly Spirit Eaters.
Weaving fantasy with the salacious and fascinating details of real history, New York Times bestselling author Eleanor Herman reimagines the greatest emperor the world has ever known: Alexander the Great, in the first book of the Blood of Gods and Royals series.
I received an ARC of this book from Harlequin Teen in exchange for a honest review.
Legacy of Kings is a book that I was practically dying to read ever since I heard about it earlier this year. I was hooked from the moment I saw that this book was a historic high fantasy which retells the life of Alexander the Great in his teenage years. As a huge addict of both history and fantasy, I was expecting to enjoy this book greatly, but what I didn't expect was that I'd be completely blown away and amazed by this gorgeously written phenomenal tale of history, vengeance, magic, betrayals, battles, destruction and overall awesomeness!
The book tells the story of teenage Alexander, who is physically deformed, and has a thirst to prove himself - in front of a nation which thinks of him as unworthy and a father who doesn't give him any chance to shine. Along with him is his best friend Heph, who hides some secrets of his own and is utterly loyal to Alex to the point of death. Then there's Alex's mother, Olympias, a power hungry and creepy woman who will go to any length to get what she wants done. Also in the palace, is Cyane, Alex's half sister who is as dangerous as she's beautiful, and doesn't hesitate to use her charm or people to achieve her goals. And then there's Kat and Jacob, two commoners who enter the palace through the same opportunity, but for different purposes. Jacob, because he wants to prove himself to be worthy of the girl he loves - Kat. And the girl in question herself, wants to avenge her mother's death by killing the queen. Away from all these people, and far across the globe is Zofia, a princess of a middle eastern country, who tries to escape her marriage to Alex and ends up in a worse situation than an arranged marriage. Legacy of Kings tells us the story of how these seven individuals' lives connect and how their deeds and desires affect themselves and one another.
I loved practically every single thing about this book. Legacy of Kings is pure perfection, and Eleanor Herman managed to deliver every single aspect I normally love in a book in a quite alluring and wonderful manner.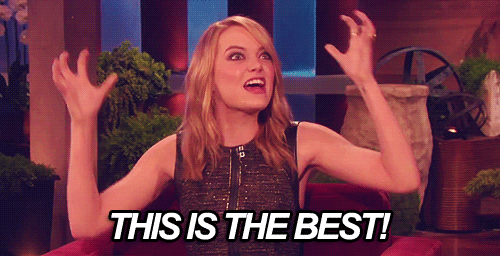 First of all, there's the world building. As I told above, the story revolves around history, and it also deals with quite a lot of mythology. The author has done her research, and it shows clearly in the way culture is depicted perfectly in the book - both when it comes to Greece and in Zofia's story - Persia. The book even mentioned the issues faced in these ancient cultures, such as trafficking and prostitution, and it makes you feel like you got a complete understanding of the ancient civilizations of Greece and Persia by the time you finish the book.
The writing, It's gorgeous! Eleanor's writing had all the allure that this book needed, and the way she describes things, people, situations and the back stories is so captivating. Another thing I want to mention is the POVs. You might have heard by now, that this book has seven POVs. The thing is, this book is written in 3rd person, but at the same time, since it individually tracks seven character's lives, the author gives an insight from each character frequently. If you ask me, there's no need to be intimidated by the sheer amount of POVs. I personally loved the way the book gave a chance for us to see each character's life, motives, actions and feelings. It makes you understand the story better, and the characters too, and there's a distinctive difference to each character's voice, that I guarantee that you'll never feel confused or detached at any point.
The characters. Since there's seven of them, let me talk about them, one by one.
Alex - Our hero, and probably my favourite along with Kat. I've always admired Alexander the Great as a historical figure, and I really liked reading about him in his teen years. I also loved how he had his own insecurities, which was pretty amusing, considering how great a ruler he will turn out to be in the future. He was a strategist, smart, charming and I really liked his character!
Kat - Again, I really liked her. She had a stable mind and a compassionate soul. Plus her power was really cool!
Cyane - Woah, this girl was a piece of work! I hated her. Period,
Heph - I had mixed feelings for this guy. On one hand he is such a strong character, a good friend and a loyal companion. But at the same time, he was also pretty easy to manipulate, and at a time I didn't know whether to dislike this guy or feel sorry for him.
Jacob -Poor guy. His feelings for Kat reminded me a lot of Tariq from The Wrath and the Dawn.
Olympias - Such a creepy and terrifying villain. She made me super uncomfortable, from her creepy obsession with snakes to her burning hunger for power,
Zofia - I just hope that this girl gets the happy ending she deserves. She suffers so much in this book!
There isn't much time for romance in the book. There isn't any fixed ships or relationships, but what I really loved was the fact that there was an existing sexual tension between multiple characters. No relationship, alliance and feelings should be trusted when it comes to Legacy of Kings. There is a betrayal, a deception and an inner motive, behind every character's deeds, so nothing was predictable and no one could trust another, creating a suspicious atmosphere throughout the novel.
There was also consistent action in the book. There's always something happening in the book, and let me tell you that there's never a dull moment in Legacy of Kings. The battles scenes were terrific as well, with a lot of violence, strategy and beautifully written descriptions.
Probably one of the only drawback of Lok would be that the book is so dense. It might be a little hard for you to get into the book if you aren't a huge fan of intense high fantasy. I myself loved the fact that the story was so intense, intricate and vigorous, but I do know that some of you might not appreciate that. I'd also suggest you get a physical copy of this book rather than an ebook, because trust me, reading this book as a eARC was not at all an easy task.
I'd recommend Legacy of Kings to any fan of high fantasy especially if you appreciate history and mythology added in. I'd describe this book as a YA version of Game of Thrones, and it's a sumptuous and enthralling tale that you should not miss!
That's not it! Since I loved the book so much, I wanted you guys to have a chance to read the book too!
So, Eleanor Herman - who is such a sweetheart as a person as well - is giving away a signed copy of Legacy of Kings to one lucky reader of Chasing Faerytales!
US only.