Author: Colleen Houck
Release Date : August 11th 2015
Publisher: Delacorte Press
Synopsis:
When seventeen-year-old Lilliana Young enters the Metropolitan Museum of Art one morning during spring break, the last thing she expects to find is a live Egyptian prince with godlike powers, who has been reawakened after a thousand years of mummification.
And she really can't imagine being chosen to aid him in an epic quest that will lead them across the globe to find his brothers and complete a grand ceremony that will save mankind.
But fate has taken hold of Lily, and she, along with her sun prince, Amon, must travel to the Valley of the Kings, raise his brothers, and stop an evil, shape-shifting god named Seth from taking over the world.
From
New York Times
bestselling author Colleen Houck comes an epic adventure about two star-crossed teens who must battle mythical forces and ancient curses on a journey with more twists and turns than the Nile itself.
A copy was provided by the publisher in exchange for a honest review.
*Quotes shared in the review may not be in the final copy.*
I've always been fascinated and intrigued by Egyptian mythology. When I was really small, I used to watch a cartoon called Mummies alive - which I was obsessed with! The cartoon gradually made me fall in love with the rich and alluring myths behind Egyptian culture, and I've always loved reading or watching any interpretation or rendition of the legends of Egypt. So when I heard about Colleen Houck's new YA novel which is about a reawakened Egyptian prince and focuses on a quest inspired by the country's mythology, I was immediately hooked, and was pretty elated when I managed to get an ARC.
When she accidentally encounters an Egyptian mummy of a prince reawakening in a museum, Lilliana Young's perfectly calculated life turns upside down, as she gets dragged into an intriguing and dangerous quest, aiding the said prince in his mission to save the world. Amon, the prince in question is quite clueless in modern day NYC, and together, they both embark on a journey which changes their lives, brings them to the brink of death, and tempts them into a romance which is as forbidden as their quest is dangerous.
Reawakened is a really intriguing and original tale which I enjoyed immensely. I really liked Colleen's take on the mythology, as well, as the way she dealt with the culture. Since it's an urban fantasy, there's no direct experience of the culture of Ancient Egypt, but Houck keeps throwing a lot of backstories and flashbacks, which keeps you intrigued and hooked, and makes you feel like you're part of the desert lands and the civilization of the River Nile.
Lilliana was a wonderful MC! Prior to all the chaos, she's a wealthy and typical girl who keeps her life in control though part of her yearns to be free of her refined and constricting life style. So when she finds herself being dragged into a dangerous journey, she doesn't hesitate, both because of her kindness which made her want to help Amon and also because she loves this little taste of freedom and recklessness. The character growth she experiences throughout the novel is also remarkable, and I really loved her as a person and a MC by the end of the story!
Amon, on the other hand, was truly the center of the show. Despite checking all the boxes of a typical paranormal romance hero- handsome, arrogant, loyal, protective and righteous - he was also super charming and incredibly funny! For the whole first half of the book, he is completely clueless about the modern world, it's slang and practices, and it was hilarious to watch him trying to cope with it all!
"Well, in New York City, they have a little bit of everything"
"This city is called New York?"
"Yes"
"Excellent. Take me then, to a little bit of everything"
To prove it, he let go and the pants slid dangerously low on his hips. There were no white boxers in sight.
"Um.... Amon? Where are the rest of the clothes I gave you?"
"This is the one I chose. It covers the most"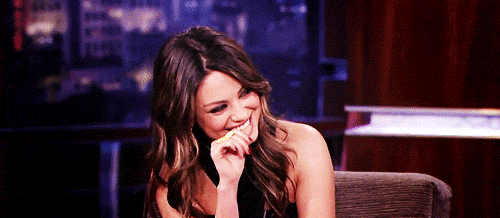 "What is this box of magic?"
"Uh, it's called a phone.........
I can seek answers to questions with it"
"It's like an oracle?"
"I suppose in a way"
"How did you acquire this gift of the gods? Did you defeat a monster in battle?"
And after he gradually becomes comfortable with the modern world, he starts to get a bit serious, but still his charm doesn't disappear. He says some of the sweetest things to Lily, and it's super adorable how he kept calling her, "my Lily".
Thank you, ladies, but my Lily has come. I wish to dance with her now.
The romance was a slow burn, and it was quite adorable in the start, and slowly turns intense by the end. I really enjoyed reading the progress of Lily and Amon's relationship! There was so much tension burning between them, and I was waiting eagerly for them to finally snap up and kiss.
I'd waited so long for his kiss, and it was so much more, so much better than I had dared imagine. Golden sunshine burst behind my closed eyelids as I became a being entwined with the sun.
His hands pulled me against his body and I melted into him, my limbs tingling and warm. Amon's mouth moved over mine, slowly, like he could make the kiss last forever.
I also adored Amon's brothers who are awakened in the latter part of the story! They were super charming as well, and I am looking forward to see more of them in the sequels!
I also want to mention here that there's no hint of a love triangle so far, which I am thankful for, and I hope that it will stay that way!
Despite all of it, two things kept me from loving this completely. One was the slightly dragging and info dumpy middle part of the book. As much as I love Egyptian mythology, I was a bit weary of the amount of explanation and description which, to be honest, were a bit too much. Next is the fact, that I didn't find the writing style remarkable. I felt like the writing needed more allure to give complete justice to the concept, but that's just my opinion. If you aren't a huge writing style snob as me, you probably wouldn't mind it at all.
Overall, Reawakened is an action paced and original paranormal tale, which will appeal to all urban fantasy and mythology lovers. and also everyone who wants a hint of diversity in their fantasy reads. I really enjoyed this story, and the book ends with a slight cliffhanger, so I am looking forward to see what Houck has in store for the readers and the characters in the sequels.