I think this is the right time to confess that I am a supervillain in progress who's planning to take over the world one day!
Don't worry, I am just kidding. As much as I love villains, I don't have such plans yet. But I do have a secret mission to become
Cait
's sidekick when she becomes world dominator. We'll see!
So what bought this all on? Yeah, let me come to that!
In case you didn't know, the second book in the Young Elites series, The Rose Society is coming out this October!
To celebrate it's release, and the glorious and nefarious villains in the book, I was asked by Penguin Teen to feature my own hypothetical villain squad!
Before we start, here's some info about the books in the series!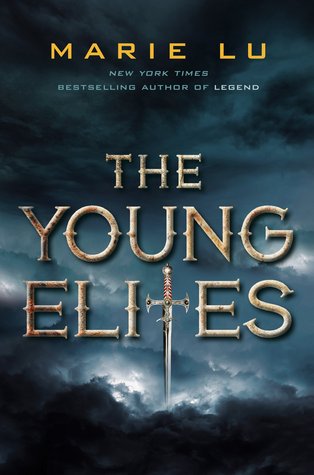 I am tired of being used, hurt, and cast aside.
Adelina Amouteru is a survivor of the blood fever.
A decade ago, the deadly illness swept through her nation. Most of the infected perished, while many of the children who survived were left with strange markings. Adelina's black hair turned silver, her lashes went pale, and now she has only a jagged scar where her left eye once was. Her cruel father believes she is a malfetto, an abomination, ruining their family's good name and standing in the way of their fortune. But some of the fever's survivors are rumored to possess more than just scars—they are believed to have mysterious and powerful gifts, and though their identities remain secret, they have come to be called the Young Elites.
Teren Santoro works for the king.
As Leader of the Inquisition Axis, it is his job to seek out the Young Elites, to destroy them before they destroy the nation. He believes the Young Elites to be dangerous and vengeful, but it's Teren who may possess the darkest secret of all.
Enzo Valenciano is a member of the Dagger Society.
This secret sect of Young Elites seeks out others like them before the Inquisition Axis can. But when the Daggers find Adelina, they discover someone with powers like they've never seen.
Adelina wants to believe Enzo is on her side, and that Teren is the true enemy. But the lives of these three will collide in unexpected ways, as each fights a very different and personal battle. But of one thing they are all certain: Adelina has abilities that shouldn't belong in this world. A vengeful blackness in her heart. And a desire to destroy all who dare to cross her.
It is my turn to use. My turn to hurt.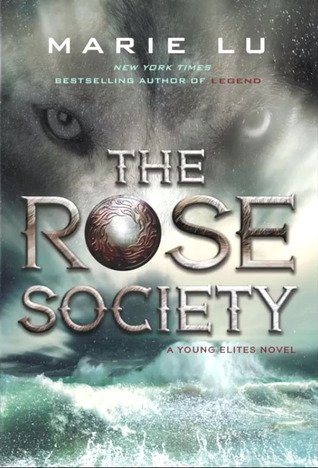 Once upon a time, a girl had a father, a prince, a society of friends. Then they betrayed her, and she destroyed them all.
Adelina Amouteru's heart has suffered at the hands of both family and friends, turning her down the bitter path of revenge. Now known and feared as the White Wolf, she and her sister flee Kenettra to find other Young Elites in the hopes of building her own army of allies. Her goal: to strike down the Inquisition Axis, the white-cloaked soldiers that murdered her love, the Crown Prince Enzo Valenciano.
But Adelina is no heroine. Her powers, fed only by fear and hate, have started to grow beyond her control. She does not trust her newfound Elite friends. Teren Santoro, leader of the Inquisition, wants her dead. And her former friends, Raffaele and the Dagger Society, want to stop her thirst for vengeance. Adelina struggles to cling to the good within her. But how can someone be good, when her very existence depends on darkness?
THE ROSE SOCIETY HITS THE SHELVES ON THE 13TH OF OCTOBER!!!
First of all, I need a super villain identity for myself!
I wanted to be a little diverse and throw in my culture here a bit, so my villain identity is going to be something uniquely South Asian!
I name myself Madura, and let me tell you about my epicness!
First of all, Madura means Sweet Poison in Sanskrit. Such a beautiful paradox isn't it?
Next thing is my inner super villain's power. Now she is going to be a manipulator. Someone who controls people. Changes their wills. Dominate their decisions.
I want my super power to be something that will make people bend to my will. A mix of compulsion, hypnotics and silver tongue.
Plot Twist : She's actually the villain of my WIP. But let's keep that a secret. SHHH!
Now, on to my squad!
The Darkling (Grisha Trilogy)


He is the first fictional villain I fell in love with, and he'll always be a favourite! Addition to his power, there's also the fact this guy is completely hot, which will be a welcome distraction when you are stressed about your mission to conquer the world!
Victor Vale (Vicious)
This guy is seriously awesome, and a freaking genius! He's also one of my all time favourite characters from my all time favourite book by my all time favourite author.
*sighs*
I need him by my side.
The Joker (Batman)
I am a huge Batman fangirl, and The Joker has always been one of those amazing villains whom I am both creeped out and fascinated by. Heath Ledger's Joker is my favourite and he'd be a terrific addition to my squad!
Maven Calore (Red Queen)
I am sorry if this is a spoiler, but I really love this guy and wanted to include him in my squad. He's my favourite kind of villain - one who doesn't reveal himself until the end, and makes us realize that he's played with the readers' minds all these time. He'll be a valuable addition, plus I've always had a soft spot for guys who control fire!:)
Elsa (Frozen)
Well, technically Elsa is not a villain, but she's a wonderful antiheroine, and I need a classy girl on my squad too!:) Plus, she can easily shrug off any annoying force with a simple "Let it go"
Now that you guys are familiar with my squad, it's time for a giveaway!
Penguin Teen is giving away an ARC of The Rose Society to one lucky reader from the US!
a Rafflecopter giveaway
What's your opinion on villains? Who are your favourite villains?
How excited are you for The Rose Society?