Title :
A Step Toward Falling
Author :
Cammie McGovern
Release Date :
October 6th 2015
Publisher :
Harper Teen
Synopsis:
Sometimes one mistake can change everything.
Emily doesn't know why she froze. Or why Lucas did too. Afterward, she thought of different ways to rationalize it. But the truth is, they could have helped Belinda, and they didn't. It's a mistake they'll both have to live with.
Sometimes doing nothing is the only way to cope.
Belinda doesn't want to talk about what happened. Because when she does, it feels like it's happening all over again.
Sometimes good can come from bad.
Emily and Lucas's punishment is community service at a center for people with disabilities. People like Belinda. Soon they feel like maybe they're starting to make a real difference. Like they would be able to do the right thing if they could do that night all over again. Like they could help not only those at the center but also each other.
But when Belinda returns to school, Emily and Lucas have to figure out if they can do anything that will actually help the one person they hurt most.
I was really intrigued by the message this book was trying to convey. The tagline, "Sometimes, the worst thing you can do, is nothing at all " got me hooked - and is actually a really powerful quote if you think about it further - and all I wanted to know by reading this book is whether the book lived up to its potential and promise or not.
Emily is a high school activist. She speaks up for things, and she is a smart, respected and a decently popular girl in her school. So when she comes across a guy trying to rape a girl with developmental disability in a football match you would expect her to help her, right? Shout, call for help or do something to stop the crime from happening.
But she doesn't.
Nor does Lucas, a foot ball player who was at the same place at the same time. Both of them try to make up excuses for their hesitation, their mistake and the huge blunder they made which could've ruined a girl's life. But in the end, they do understand their guilt, and A Step Toward Falling is the story of how they come to terms with it, and try to amend for their hesitation to act.
My feelings are actually a bit all over the place when it comes to A Step Toward Falling. This book had a beautiful concept. A powerful message. The potential to give an emotionally impacting and raw tale about mistakes, penance, guilt and the consequences of choices. And to a certain extent the book did deliver what it promised. But if I have to say the truth, the story, and especially the writing, didn't live up to its glorious potential.
I guess the whole problem with A Step Toward Falling was that it tried to tackle too many concepts. It tried to tell too many messages which clashed a lot when it was attempted to be said in such a short contemporary book. I expected this book to talk about just choices and guilt. In fact, if the book, only tackled that major, complicated concept and left everything else, untouched, everything would have been fine! Instead, this book tried to talk about stereotypes, the rights and feelings of disabled people, the unfairness of school systems and drifting apart from your friendships. All these messages, were important, and would've made terrific novel concepts, but stuffed together in one book, they lost the ability to bring the message across.
Having said that, let me focus on the things I adored in the story. First of all, there was the character development. This book is all about characters coming to term with their mistakes and guilt, so we get to see how much the two main characters change.
Emily's initial problem is that she can't believe that she did something - or rather didn't do anything - that is so against what she and her friends believe in and often speak up for. She struggles to accept her mistake, and more than that, suffers a lot while trying to keep up appearances in front of her friends though part of her wants to confess everything. Her transition from that girl to someone who actually doesn't care what society thinks and does what she wants is remarkable.
"I don't know if I'll ever understand why my instincts failed to do what my brain knew was right."
Lucas is an enigma. I often wished we got his POV, because half of the time I struggled to understand his thoughts. But I liked his character though. I liked the way Cammie has tried to break the stereotype of a "football player". He was compassionate and his insecurities were adorable!
"You have good instincts and you're a nicer person than I ever expected you'd be."
Then there was Belinda - the differently abled girl in question. Her chapters were emotional. She had a big heart, an innocence which will touch you for sure, and my heart broke for the horrible experience she goes through. But I also admired her bravery, as she got through an experience which is one the worst a girl can ever go though and she totally tackled it with flying colours!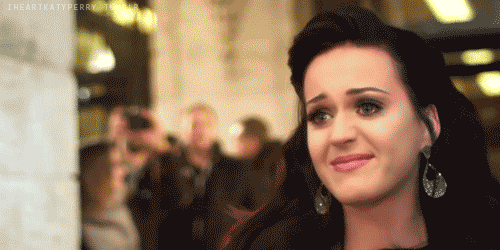 Another character I want to mention - Anthony. An adorable guy with down syndrome who has a huge crush on Belinda. These two had a cute relationship! He was also forgiving, compassionate and had so many great qualities that even perfectly stable and well adults often lack to possess. It was beautifully ironical that differently abled people are considered as "less" when they're so much more than us all when it comes to their heart and soul.
"Happiness looks different to different people"
So what went wrong? The execution. Cammie McGovern didn't do a satisfactory job in executing a story with wonderful potential and it actually made me a bit angry. I felt like this book was such a waste. It could've been so much more, could've broadcasted a beautiful and important message to all readers, but the reality didn't meet up to the expectations here, sadly.
Would I recommend this book? Certainly. While the book didn't have good execution, it did carry a powerful message which is often not explored in YA contemporary. The book will certainly make you question your choices, your beliefs and most of all, whether you actually are the person you appear to be.