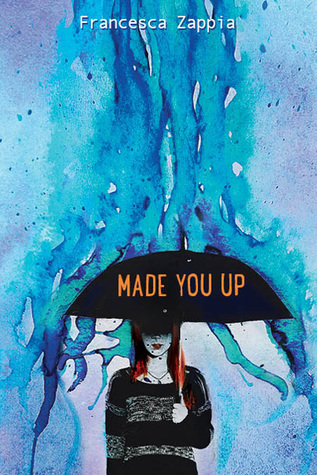 Title :
Made You Up
Author :
Francesca Zappia
Release Date :
May 19th 2015
Publisher :
Greenwillow Books
Synopsis:
Reality, it turns out, is often not what you perceive it to be—sometimes, there really is someone out to get you. Made You Up tells the story of Alex, a high school senior unable to tell the difference between real life and delusion. This is a compelling and provoking literary debut that will appeal to fans of Wes Anderson, Silver Linings Playbook, and Liar.
Alex fights a daily battle to figure out the difference between reality and delusion. Armed with a take-no-prisoners attitude, her camera, a Magic 8-Ball, and her only ally (her little sister), Alex wages a war against her schizophrenia, determined to stay sane long enough to get into college. She's pretty optimistic about her chances until classes begin, and she runs into Miles. Didn't she imagine him? Before she knows it, Alex is making friends, going to parties, falling in love, and experiencing all the usual rites of passage for teenagers. But Alex is used to being crazy. She's not prepared for normal.
Funny, provoking, and ultimately moving, this debut novel featuring the quintessential unreliable narrator will have readers turning the pages and trying to figure out what is real and what is made up.
Contrary to my fierce support for diverse books, I rarely go for books that are about mental illnesses, but something about Made You Up made me want to go for it, despite my reservations towards the genre, as I feel like they bring back memories I want to forget. Maybe it was that gorgeous cover - IT'S ONE OF MY FAVOURITE COVERS EVER!!! - or the fact that it was constantly recommended to me; whatever it was, I am glad that I took the decision, because otherwise, I would've missed this amazing, emotional and utterly beautiful book.
Made You Up is the story of Alexandra. She has schizophrenia - an illness, which is the cause of hallucinations, which makes her make up things, people and events which are not real. But she doesn't let it bring her down, and keeps her head high with the help of her amazing will power, a camera, a magic 8 ball - a.k.a, her counselor- her adorable little sister Charlie and her immense knowledge of history. Then she meets Miles - a guy she's always believed as a hallucination of her seven year old self, and now she can't seem to disengage between reality and delusions : and Made You Up is the beautiful story of her struggle, victories and emotions.
"I am real. This"–he put his other hand over the first-"is real. You see me interacting with other people all day long, don't you? I talk to people; I affect things in the world. I cause things to happen. I am real."
"But-but what if this whole place"-I had to suck in air again-"what if everything is inside my head? East Shoal and Scarlet and this bridge and you-what if you're not real because nothing is real?"
"If nothing's real, then what does it matter?" he said. "You live here. Doesn't that make it real enough?"
I loved this book!!! It has been some time since I read a contemporary novel which completely blew me away and Made You Up filled that gap. I loved everything in the book - the terrific characters, the gorgeous writing, the beautiful romance, the subtle but powerful diversity, and ALL THE FEELS IT GAVE ME!!!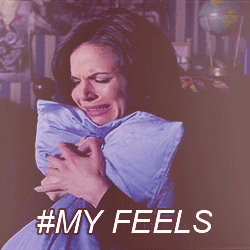 I just adored Zappia's writing! It was beautiful, vivid and suited the book's concept to a T. Her descriptions, choice of words - everything was perfect! Even though I was a person who knew next to nothing about schizophrenia, Zappia's writing made me experience the delusions and the feels first hand and I loved it!
"Believing something existed and then finding out it didn't was like reaching the top of the stairs and thinking there was one more step."
The characters! ALEX AND MILES, MY PRECIOUS BABIES!!! Alex is certainly one of my favourite contemporary heroines - hands down. I loved her to death! Her spirit, her stubbornness, her determination to defeat her illness and all that spirit inside her which matched the red of her hair - she was a delight to read about. She was smart, funny and I loved there was more to her than her illness.
"I was a schizophrenic, not a damn invalid."
Miles. The incredibly annoying, really proud and utterly adorable love interest who broke my heart to pieces! His characterization was beautiful! He was super arrogant, but unlike most under developed "bad boy" YA heroes, he had so much depth. Pride was a driving factor to most of his deeds, and the fact that he was ready to sacrifice that pride for his mum - and later Alex, was too much for the romantic in me!
Then there are the secondary characters. While the main characters were undeniably my favourites, I also liked the batch of minor characters. Tucker, Alex's friend and fellow nerd. I really liked his awkward and dorky character and it was refreshing to see a guy girl friendship without no hint of a romance or a love triangle. ( THANK GOD FOR THAT!!!) Charlie - Alex's sister was just plain adorable! I loved her, and there's a twist about her in the story which would be a spoiler, but all I wanted to say is that though I predicted it, it didn't make it any easier for me to deal with the heartbreak.
Then there's the romance. The completely adorable, totally beautiful romance between these two fantastic characters. Needless to say, I shipped them so hard and they are undoubtedly one of my fav OTPs of the year! Miles are Alex start off with hatred, banters, fights - their little tricks on each other was so cute!!!- then it devolves into understanding, friendship, sharing and then into a perfect and gorgeous love. Miles was Alex's rock throughout her journey with her illness, self realization and her struggles, while Alex gave colour to Miles life. Their relationship made me swoon, laugh and sob so hard in a corner.
"I pushed myself back up. He kept staring at me. I realized I wanted to kiss him.

I didn't know why. Maybe it was the way he looked at me like I was the only thing he wanted to look at."
"I am in love with Alexandra Ridgemont, and I don't care what you think about it."
Another thing I loved and want to mention about the book is that it featured a subtle yet powerful dose of diversity. Alex had a mental illness, Miles was German, there was a side character who was French, another who was black ; while these aspects were constantly present in the book, they weren't forced. Schizophrenia wasn't the only concept of the novel, nor was it the only point of Alex's character. Likewise, Miles was not just that love interest who has a different accent. Diversity was a part of the character's lives, and it was dealt in a beautiful, matter-of-fact way which made it all the more powerful.
Made You Up is a must read! It's beautiful, from the cover to the last page - oh and speaking of the last page, that ending was so bittersweet and ABSOLUTELY PERFECT!!! - and it will certainly make a mark in you! ( To the point, after I read the book, I was talking in pardoxes. My friends got scared when I asked them, "What if all of this is no real? What if I made you all up? What if all of life is an hallucination, a dream - and death wakes you up?" - Poor kids :D) I'll recommend this to all contemporary fans, and all those who love to be drowned in feels by books.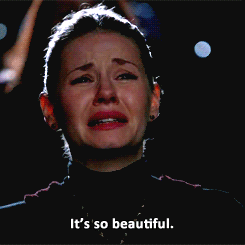 "Was everything made up? Was this whole world inside my head? If I ever woke up from it, would I be inside a padded room somewhere, drooling all over myself?

Would I even be myself?"