I love tags/awards! But I am horrible at keeping up with them :P So this year, I took a pledge that I am going to be up to date with everything I am tagged for!
Chiara @
Books for a Delicate Eternity
nominated me for the Infinity Dreams Award recently - she also told that everyone loves me in
her post
. The adorable pineapple! < 333
Let's get down to the rules of the award!
Thank and follow the blog that nominated you

Tell us eleven facts about yourself

Answer the questions that were set for you to answer

Nominate 11 bloggers and set questions for them
Eleven facts about myself!
I am so clumsy. I've tripped on a charger cable before.

I don't like pizza and ice cream. I know, I am a weird human.

Artprints are the death of me. Or rather my mum's credit card :D I am obsessed with them!

I can't dance. At all. I can't follow moves, nor can I do a single step without looking like a penguin.

I am honest to the point of being blunt

I am a collection of random and useless facts.

When I was 8, I wrote a book. It consisted of 15 pages, and was a fantasy story. I sold it to a friend for 10 bucks. ( 10 bucks in my money, is actually cheap :D)

I love spicy food. I eat them to the point where my eyes start tearing and my nose starts running.

My best friend is the exact opposite of me. She's incredibly rude, insensitive, hates reading and a huge cynic. But I love her to death.

It's really really hard to anger or offend me. I just shrug and smile it off.

I've met exactly 9 bloggers in my life. 7 of them are from another country ( 5 from Philippines and 2 from India ) where I visited and met up with them.
Chiara's Questions
1. You find out that you're going on a six month holiday and can only bring six books with you. What are they?
Six months without seeing my bookshelf??? Oh, the cruelty of life! Well, if I have to chose,
- Vicious by V.E.Schwab ( Not exactly a surprise, is it? :D )
- The Book Thief by Markus Zusak
- Harry Potter series ( I am cheating and counting them as one book! ;P)
- The Wrath and the Dawn by Renee Ahdieh
- Made You Up by Francesca Zappia
- A Darker Shade of Magic by V.E.Schwab
2. If you could only listen to one band for the rest of your life what band would it be?
PENTATONIX!!! I only discovered them recently - thanks to a kind soul from twitter - and I am obsessed with them and their covers now! My favourite would probably be Mary Did You Know! Or Cheerleader!
3. You can immediately download one language to your brain. Which language do you pick?
Sanskrit! I've always been fascinated by this dead language in which all Indian epic and scrolls have been written. This language is beautiful, and since I am researching on it a lot for my Indian fantasy WIP, I really want to learn this!

4. What is your idea of a perfect weekend?

A book. Some hot chocolate. My laptop. Some fruitless research.
Honestly, I have no life.
5. It continually rains for a month. Are you happy or desperate for the sun to come out?
Definitely happy! A perfect excuse to stay indoors the whole month!
6. Sweaters or Cardigans?
Cardigans! They're so pretty!
7. If you could be the heroine in any fairytale which one would it be?
Rapunzel! Well, tbh, I want to be her in the Tangled version. Because, Eugene!!! :D
Also, she's my fav princess, and I relate to her personality a lot!
8. The last movie you watched is the last you'll ever see. What was it?
I'll gladly accept this because the last movie I watched was Breakfast Club ( No matter how many times I watch it, I never get tired! ) I love this movie to death!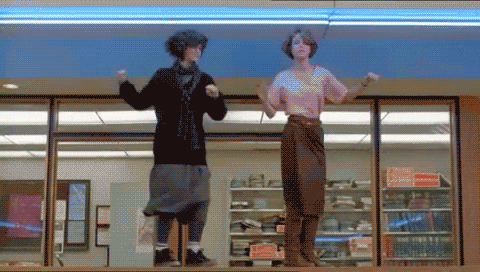 9. Were you going to be named anything but your actual name? What were the others ( if there is any? )
Apparently my mum almost named me Raziel. She was bent on naming me with a boy or gender neutral name, and it was down to Mishma and Raziel, when she chose the first. Raziel means the secrets of the universe. Cool, nah?
10. What's your favourite TV Show? Why?
Oh man, this is honestly a hard question to answer. I binge watch shows often, and frequently quit halfway - even if I really love the show. My current obsession is How to Get Away With Murder, because morally ambiguous characters for the win!!!
11. It is 11:11. What do you wish for?
Chocolate cake. I am craving for some :D
I nominate
1. The million dollar question....Batman or Superman? :D
2. Is there a book which you would recommend to any one?
3. What movie do you wish was a book?
4. Is there any fictional character you would swap lives with?
5. What's your favourite beverage?
6. Who was your first ever fictional crush?
7. Which book do you never get tired of rereading?
8. Who's your OTP?
9. On a scale of 1 to 10, how artistic are you?
10. Which genre do you never touch?
11. Let's spread some blog love! Name your top 5 favourite bloggers and tell why!