It's time for this year's Love-A-Thon!!!
This event is such a special one to me as Love-A-Thon is the first ever event I joined last year when Chasing Faerytales was just a 2 month old baby. I had so much fun, and got to know a lot of bloggers, and I am so excited to join again in this year's edition!
This year, along with the lovely
Alexa
, we have three new hosts -
Cee
,
Hazel
and
Mel
, and thanks girls for putting together this wonderful event!
As a kick off, the hosts want us to introduce ourselves, so let's get to know the mastermind *ahem* behind Chasing Faerytales! :D
1.What's your name?
Wel, strangers, in case you didn't know already, I am Mishma! :) And a little something I haven't shared before, my middle name is Stefni. And yes, spelled that way :D
2.Where in the world are you blogging from?
I am from Sri Lanka, a beautiful tropical island in South Asia.
3.How did you get into blogging in the first place?
I started reading book blogs in 2012. For years, I've been planning launching Chasing Faerytales, and in 2014 December, I finally did.
4. How did you come up with your blog name?
It's actually a long story. I wanted my blog name to be unique and beautiful. So I wrote down a lot of names on a notebook and spent almost a week, picking one among them all. I mixed up idioms, phrases, famous quotes and beautiful unused words and created a lot of names.
Chasing Faerytales was born out of one of my favourite idioms - Chasing Rainbows. To make it more bookish, I added the word Faerytales, to emphasize my love for fantasy.
5. What genre do you read and review the most on your blog?
Fantasy and Contemporary I guess. I do have an insane love for romance - both NA and historical, but I don't review them here.
6. What other types of posts do you do on your blog, apart from reviews?
Discussions. In fact I love them more than reviews. I occasionally do a Top Ten Tuseday here and there, if the topic interests me. I do fun promo posts, take part in bookish and blogging events, and post some personal stuff sometimes as well.
7. Best blogging experience so far?
I honestly can't pick one. There has been instances when some of my posts get really popular and makes me feel like I am flying. Situations where the community showered me with love and made me emotional. My first blogoversary. Hosting the Diverse Reads Challenge, and becoming active in the #WeNeedDiverseBooks movement. Starting to co blog at A Perfection Called Books, while getting my co blogger Jillian. Interactions with authors. Twitter chats. Random fun conversations. Blogging itself is a beautiful experience for sure!
8. Favorite thing about the blogging community?
The people. Whenever I feel tired and stressed about running a book blog amidst school and all personal business, I never want to give it up just because of the wonderful community. The blogging community is so supportive, friendly, talented and filled with love and it's certainly one of the best things that has happened to me.
9. Name the 5 books you're most excited for this 2016!
This Savage Song - It's written by Victoria, need I say more? :D
( In case you don't know, I am a hardcore fan of Victoria Schwab )
The Star Touched Queen - An Indian fantasy??? Sign me up!!!
The Rose and the Dagger - I NEED TO KNOW WHAT HAPPENS TO MY PRECIOUS BABIES!!!
The Crown's Game - Russian Fantasy. Enough Said.
Heartless - Number 1, this is a villain's back story.
Number 2, this book is written by Marissa Meyer.
Number 3, I am just dying to read the book, no pressure!
10. Name the 5 books you want to read this 2016 that you didn't get to in previous years!
Amy and Roger's Epic Detour - It's my co blogger's fav book, and I really need to read this!
A Game of Thrones - I swear I'll tackle this monster this year
The Young Elites - Antiheroic MC??? THIS BOOK IS WRITTEN FOR ME!
Code Name Verity - I am a huge World War 2 geek
The Song Achilles - This book sounds absolutely beautiful.
11. What's an underrated book or series that you think everyone should read?
Damsel Distressed! It's a beautiful Cinderella retelling about insecurity and depression and it's so painfully true, honest and raw, and it's a must read!
12. Which book boy or girl would be your book BFF?
Caymen from The Distance Between Us! She's cynical, sarcastic, the complete opposite of me and exactly like my real life best friend!
13. Which book boy or girl would be your book boyfriend/girlfriend?
Adrian Ivashkov, hands down! He'll always be my ultimate book boyfriend.
15. Apart from reading, what are your other hobbies or interests?
I am a huge movie buff! From classic to superhero flicks, I watch everything! I have recently developed an interest in lettering and designing stuff, so these days my favourite hobby is experimenting with both!
16. Apart from book shopping, what else do you like shopping for?
I love going thrift shopping! It's so fun, and I like how unpredictable the finds can be! And I am a huge fan of little trinkets, fandom merch and vintage stuff!
17. At a party, the DJ suddenly changes the song – and it's your song. What song would be playing?
I See The Light! I love Disney songs, but this one is my ultimate fav, along with Be Prepared!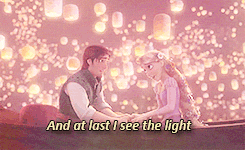 18. Pick out either a book you want turned into a film/TV show, or a film/TV show you want turned into a book.
I would love to see The Wrath and the Dawn as a movie! Just imagine all those stunning visuals! AND FOOD!!! :D
19. What would your dream library look like?
Super comfortable armchairs! And lots and lots of throw pillows!
Window seats! Plush carpets! An adjoined coffee store!
20. Author you want to meet and sit down to tea with?
VICTORIA SCHWAB!!!! I doubt that this was a surprise! :D
Are you guys joining in Love a Thon? If so, how excited are you???