Hey everyone!
This is not news to anyone who follow me on twitter, but still, I wanted to announce the fact that I am flying off to BEA in a few days on the blog!
Attending BEA has always been a far fetched dream for me, and it's still so unbelievable that I'll be there in a few days! Needless to say, I am sooooooo excited!!!!!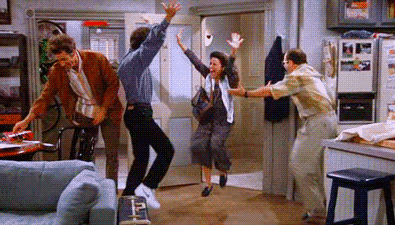 It was all not that easy tbh! Flying from Sri Lanka to USA itself was a big deal, and right now, I am really not in a position to afford all of that on my own. But still, when my parents gave me the green signal that I can try my luck at going this year, from last September to now, I've been on a crazy savings spree, where I literally saved every penny I could while being so stingy!
And if you follow me in twitter, you would've also known my battle with my VISA. I was denied a VISA when I applied last month, and I was practically devastated! I was spending days crying, and couldn't even log on to twitter to see people talking about BEA! But then, since I believe in second chances, I applied again, and I got it! It was amazing, and right now I am all set and ready to go!
To be honest, I am actually quite nervous. I am practically flying to the other end of the world. All alone. And I really don't know how crazy/excited/weird I am going to be at BEA! Fair warning to everyone who'll meet me there, I am going to be a mess for sure!
I also wanted to announce a few other things in this post!
First of all, I might be taking a hiatus until I get back from BEA and get all settled again. Right now, I am just in a chaotic week of planning, packing and buying final stuff, so I am really not in the mood for reading or blogging right now. ( Plus things at school are really intense right now, and if I have to take a break the whole of next week, there's so much I need to get done by this week. Sigh )
Second thing is that I am going to be speaking at Blogger Con! This is a huge feat for me - who's dead afraid of speaking in front of people - so I am a bundle of nerves regarding this! You can catch me in a panel about social media presence with Hannah @
Irish Banana
and Andye @
Reading Teen
over at Room W187 from 10 AM to 10.50 AM and leading a table discussion on diversity in books with Sandie @
Teen Lit Rocks
from 1 PM to 2.50 PM - both on the 11th May, Wednesday! If you're attending blogger con, don't forget to come by and say a hi!!! :D
That's it for now, I guess! I really can't say when exactly I'll be returning full form, but until then, keep in track with all my BEA preparations and flailing on twitter! And if you're going to be there, super excited to meet you!
Are you going to BEA this time? Have you been before? Any tips you want to give me?