If you're a series abandon-er like me, either because you're commitment phobic, or because you can't remember anything from the first book by the time the sequel releases, you know the struggle to find those rare gems - standalone books. Especially if you're looking at the fantasy genre. I mean, not that I have anything against series, but standalones are life savers for anxious beings like me, and so so satisfying. So today, I have a list for fellow souls like me, here are the YA fantasy standlone books you should all check out!
1. Library of Fates by Aditi Khorana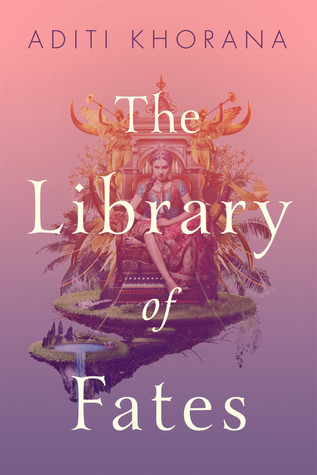 Library of Fates is a beautiful, lush and feminist fantasy about a sheltered princess embracing her destiny. This Indian fantasy is all about Amrita's transformation from a privileged princess to achieving the greatness written in her fates. It's also a beautifully inspiring story about how female determination can unravel a tyrannical rule from its roots. Plus kudos to a wonderful female friendship, a dreamy romance and gorgeous writing.
2. Fear the Drowning Deep by Sarah Glenn Marsh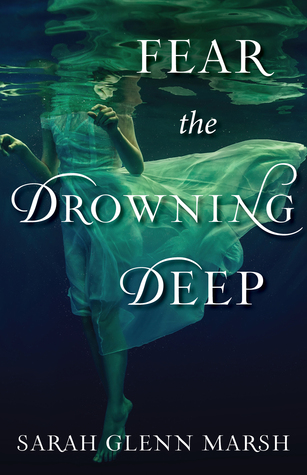 This is a gloriously creepy and beautifully sinister fantasy that I consider painfully underrated. Set in the Isle of Man in the year 1913, the entire book has a spooky aura, that is restored with Sarah's masterful writing and the group of weirdly interesting sea monsters and creatures the book features. The romance is cute and the characters are so likeable. This is a haunting tale that will stay with you for sure.
3. Of Beast and Beauty by Stacey Jay
A beauty and the beast retelling which constantly questions who exactly is the beast and who is the beauty among the duo whose slow burn romance will make you swoon. Blind princess Isra is beautiful, but she's the one who has captured the "beast" Gem. A forbidden romance that is so beautifully written, and sexual tension so intense, that it's impossible not to ship this couple, this is a retelling that will keep you hooked to the pages throughout the story.
4. The Night Circus by Erin Morgenstern
Well, I know that this is not a YA, but this list would've been empty without The Night Circus. This book is literally a dream put into words. I've never read another book that is as magical, lush and down right gorgeous as this, and to be honest, it's hard for a book to affect you in the same way that The Night Circus does. It is breathtaking, magnificent and magical. It's one of those books that is a must read if you call yourself a bookworm.
5. To Kill a Kingdom by Alexandra Christo

The newest book in the list, this fast paced fantasy based on sirens is so so good. With the classic trope of a forbidden romance between a siren and a siren killer, this retelling of The Little Mermaid is just enthralling. Lira is a badass antiheroine, and Elian is a perfect match for her. Also if you are fan of books that take you on sea adventures, this is something you absolutely have to read.






6. Cruel Beauty by Rosamund Hodge
This is hands down one of the best retellings of The Beauty and the Beast you'll ever read. It's beautiful - the writing is stunning,
descriptions are vivid and the pace is steady. You'll fall in love with the flawed antiheroine Nyx, and the enigmatic Ignifex, who is so complex and interesting. Rosamund Hodge presents a perfect blend of fairytale, greek mythology and her original take on hermetic beliefs.
This is for those readers who love gothic takes on beloved fairytales.
7. Tiger Lily by Jodi Lynn Anderson
Fair warning : This will make you cry. Tiger Lily is magical and emotional, and it takes you back to Neverland and won't leave your mind for days. It's about the beauty and magic of true love, and the bittersweet reminders of heartbreak. It will give you an entirely different perspective of Tinkerbell, and whether you love Peter Pan or not, you'll love this book.
8. Illusions of Fate by Kiersten White
First of all, isn't that cover gorgeous? I have always lamented over the fact that I don't have a paperback of this book, because the cover lust for this book is real. Illusions of Fate is an outcast's story. Jessamin's experience in the foreign country of Albion isn't ideal, but she doesn't let that affect her spirit. This quick, thrilling and magical tale has a sweet romance with A grade banter and an evocative world which will leave you wanting more.
9. The Strange and Beautiful Sorrows of Ava Lavender by Leslye Walton
This book introduced me to magical realism. The strange and beautiful sorrows of Ava Lavender is a weird book. But in a good way. It's haunting and sinister, beautiful and tragic. It features a pack of solid characters who'll make you invested in their stories, and root for their cause. The writing is poignant and so real. And it's a story destined to hit you in the feels.
Have you read any of the books mentioned above? What are your favourite YA fantasy standalones?