Hello bookworms, today I have a very exciting guest and post for you all. You guys know how much I love my desi YA reads, and the upcoming My So Called Bollywood Life by Nisha Sharma is one of my most anticipated books of this year! The book promises a lot of bollywood-esque fun and pure desi madness. Today, we have the author of the book in question, Nisha Sharma over at the blog today to give some expert bollywood recommendations!
Because Shah Rukh Khan is the ultimate Bollywood hero, and the book is a tribute to Bollywood, today Nisha is listing her favourite Shah Rukh Khan movies, masterpieces you have to watch before you die!
The first time I really noticed Shah Rukh Khan as an actor, was when I saw the movie KARAN ARJUN. Honestly, there was such chemistry between him and Kajol that it was probably their love story that did it for me, but from that moment on, I was a Shah Rukh Khan fan.
Admittedly, the last five years have been iffy with his on-screen performances…probably because he acts with women half his age. But I still respect his earlier work, and that's why I have for you today, my top fifteen favorite Shah Rukh Khan movies.
1.

Dilwale Dulhania Le Jayenge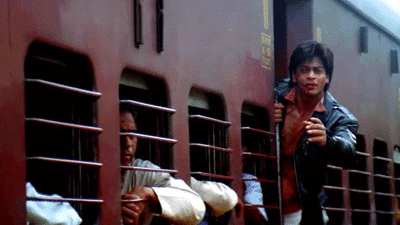 Classic Shah Rukh and Kajol pairing. One of the most famous Bollywood films of all time. A must see!
2. Dil To Pagal Hai

I love this movie so much. It was part of the inspiration for my book My So Called Bollywood Life.
3.
Kuch Kuch Hota Hai
Ok, so this movie has tons of problems…like how it's the same film backwards and forwards. But I still enjoy it.
4.
Karun Arjun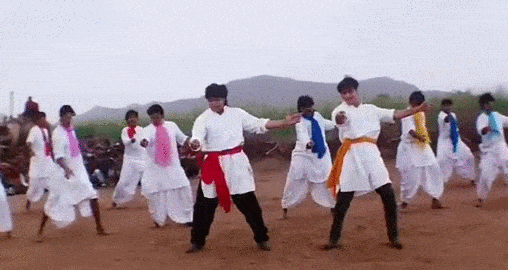 Reincarnation, Shah Rukh and Kajol, and a town that takes control over an evil mob boss. I feel like I need to go see this movie again.
5. Koyla
Okay, this movie was super successful I think because of Madhuri's dancing…but let me tell ya, Shah Rukh holds his own!
6. Kal Ho Na Ho
If you listen to the title track song, it will be stuck in your head for all time. But I really enjoyed this movie and I think that it was a really complex love triangle which I loved.
7. Kabhi Kushi Kabhi Gham
OMG SO SAD AND SO GOOD AT THE SAME TIME.
8. Baazigar
This is an early Shah Rukh Khan film and I can't say much more without spoilers, so you'll just have to watch it to find out!
9.
Chennai Express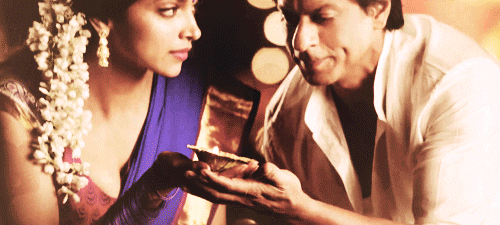 Not going to lie, Deepika Padukone stole this movie from Shah Rukh, but it was a really great film, and I think it's worth a watch.
10. Pardes
The music in this movie is amazing. The cinematography was also fabulous.
11. Yes Boss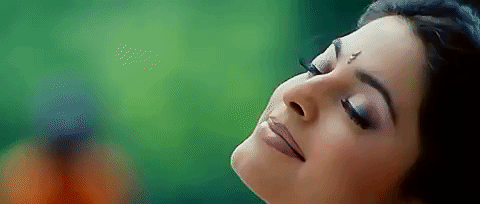 I think this movie solidified Shah Rukh as a comic actor.
12. Om Shanti Om
Although this movie was a remake and it launched Deepika Padukone, I thought Shah Rukh did a great job. Fun fact: one of the songs has the most guest actor appearances in any other Bollywood film.
13. Asoka
Shah Rukh in a historical drama? Count me in.
14. Darr
Another great early film in which Shah Rukh Khan plays an unsavory character.
15.
Mohabbatien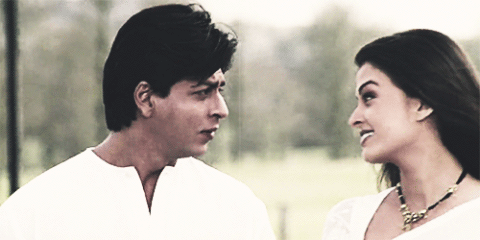 OHMERGAWD. So SRK was a teacher in this one, and it's really about three young couples, but this movie was just so good
I hope you enjoyed my Shah Rukh Khan favorites! For more movie suggestions, check out the glossary at the back of MY SO-CALLED BOLLYWOOD LIFE.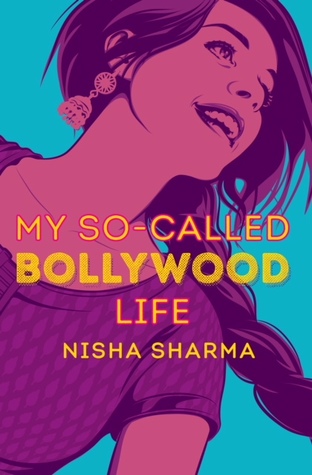 Title : My So-Called Bollywood Life
Author : Nisha Sharma
Publisher : Crown Books for Young Readers
Release Date : May 15th 2018
Winnie Mehta was never really convinced that Raj was her soulmate, but their love was written in the stars. Literally, a pandit predicted Winnie would find the love of her life before her 18th birthday, and Raj meets all of the qualifications. Which is why Winnie is shocked to return from her summer at film camp to find her boyfriend of three years hooking up with Jenny Dickens. Worse, Raj is crowned chair of the student film festival, a spot Winnie was counting on for her film school applications. As a self-proclaimed Bollywood expert, Winnie knows this is not how her perfect ending is scripted.
Then there's Dev, a fellow film geek, and one of the few people Winnie can count on to help her reclaim control of her story. Dev is smart charming, and challenges Winnie to look beyond her horoscope to find someone she'd pick for herself. But does falling for Dev mean giving up on her prophecy, and her chance to live happily ever after? To get her Bollywood-like life on track, Winnie will need a little bit of help from fate, family, and of course, a Bollywood movie star.